VelociRanger
I'll probably do it tomorrow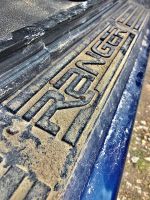 Joined: Mon Jun 25th, 2018
Posts: 696
Name: Justin
Occupation:
Interests:
Reputation:
Reputation Points: 1336
Edit: not my engine, just a random photo from google of an 83. The circle is from a hose that pokes from the side of the radiator fill hole to the reservoir on the side. If zoomed in the cap says "washer fluid only"




Also googled "1983 ford ranger coolant reservoir" and this was on eBay, which is what I have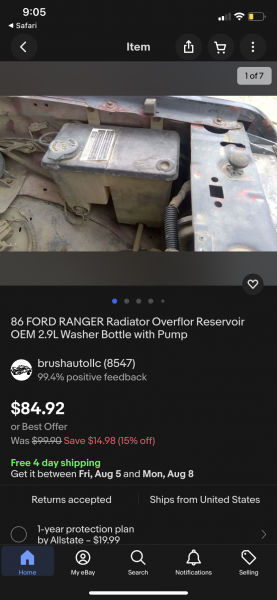 I only have one reservoir, there's no divider between it. I'll take a picture in the morning. Maybe before the first gen facelift in 1986 I believe, this is how it was.

Last edited on Wed Aug 3rd, 2022 02:09 am by VelociRanger



____________________
knowing when to quit is wisdom, being able to quit is courage.

1983 Ranger, reluctantly taking apart. Donor/project vehicle.

1984 Ranger, currently in ≈861 pieces. She's donating what's salvageable.