Mike69

Mustang Nut

Joined: Sun Oct 22nd, 2017
Posts: 1510
Name: Mike
Occupation: Merchandising
Interests: Vintage Mustangs, RBV's, car shows, & woodworking
Reputation:
Reputation Points: 2705
OK everyone, my wife & I are back from a weeks vacation at our other house in southern Virginia. This time around other people were doing the hard work & I did lightweight stuff. On Saturday 3 guys laid the finished floor in the kitchen & dinning room, on Monday a large crew of guys replaced all the windows & the sliding glass door to the back deck, & on Tuesday 2 guys installed the granite counter tops. I removed the ceiling fan from the dinning room & installed a chandelier, removed the old light fixture in the kitchen & installed a new one, & installed the vent hood over the stove. On Monday we had to run out to a auto parts store to buy a tail light bulb for my wife's Explorer & there was a furniture store right next door, so we went over for a look & ended up buying a sofa & dinning room table.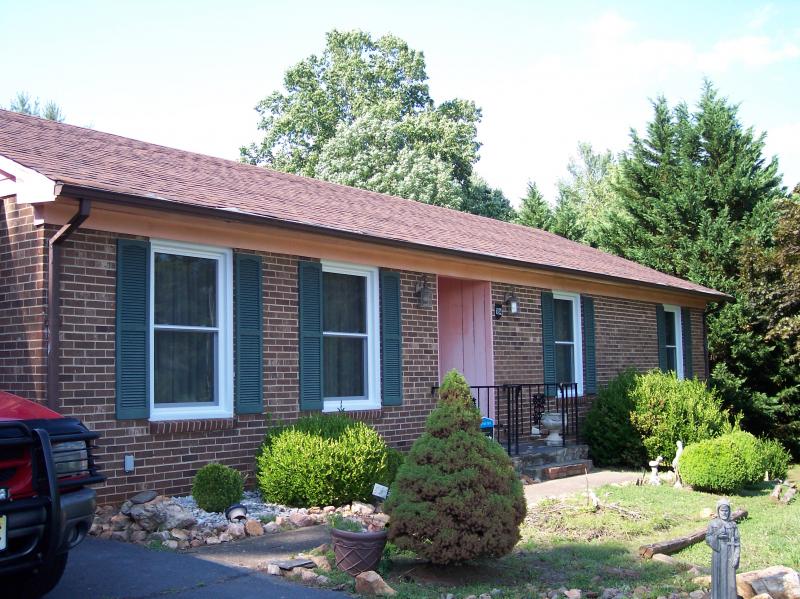 ____________________
08 Escape 4x4(spare)
00 Ranger Extd Cab 4x4 4.0 OHV, Auto(My DD)
99 Explorer Sport 4x4 4.0 SOHC, Auto( Wife's DD)
69 Mustang Coupe 5.0, 5 spd(Project & my future toy)
14 Kawasaki Vulcan (Wife's Toy)
Splitting time between southern NJ & Southern Virginia.