JAMMAN

Wants A Torsen

Joined: Mon Sep 18th, 2017
Posts: 5095
Name: Jim
Occupation: Design and Innovation
Interests: RBV's, Computers
Reputation:
Reputation Points: 8119
I made a big decision today, I'm dropping the 2WD build and putting the 5.0 in the truck known on this forum as The Jalapeno.

Currently a good running 3.0 automatic 4WD with an unusually clean frame. There have been mods already, I have a shorty console, bucket seats, overhead console, lighted visors and a dome light from an expo.

The decision was made in part because I came across a 97 transmission and transfer case which matches my 97 5.0 I currently have in the 2WD unfinished project.

The transmission came with a story, it was lady owned, she was adjusting her sun roof and ran it off the road. It was pulled, a fellow ranger owner named Seth bought it, kept it inside and put it on Marketplace. I contacted him and even though he was a full hour and a half away he delivered it to me TODAY. It is in doors again, so it has never been outside or rained on.

The trans:




All I could find wrong with it was a busted speedo output, I plan on doing something different anyway including swapping the transfer case.




AND I got a free starter also YAY. Now I have a spare.




So let the fun begin, this is the subject truck: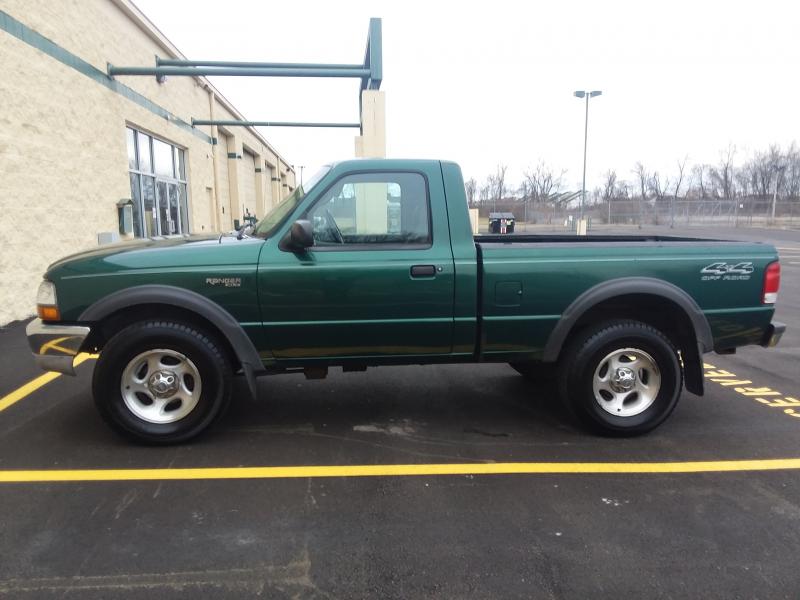 I just hope I can keep up the steam, kind of lost it on the last project!



____________________
00 XLT 4WD XCSB 4.0 G2
00 XLT 2WD RCSB 5.0 swap Gherkin
00 XLT 4WD RCSB 3.GO! Jalapeño
"I'm thinking about buying a horse eventually, I'll take half a dozen carts please"