410customs

Idahome

Joined: Wed May 2nd, 2018
Posts: 2144
Name: Jamie
Occupation: Elevator Design Worlds Tallest Buildings
Interests: Ranger Based Vehicles and OFFROAD
Reputation:
Reputation Points: 5399
I have a 96 mustang floor shifter in my BII
The OD on off button works with a light in the dash also

The difference with the floor shifter vs column shifter is the cable and the transmission side of things. The ranger/explorer shift cable approach the transmission from the front of the vehicle
The car style console shifters the cable approaches the trans from the back of the vehicle

So for me to use a 96 mustang floor shifter in my BII I had to swap out the parking pawl (shifter arm) in the side of the trans for the mustang style. The explorer the shift lever points up, on the cars it points down. To do this I had to drop the pan and unbolt the assembly

I love my floor shifter, I did not want column shift with my V8 and automatic conversion. Aftermarket shifters are clunky and ugly (Winter, Hurst, etc) Plus they do not have the OD on off button built in and the gear indicators light up green to match my dash.

I had to build a custom mount for my shifter, because I already have a center console and a manual t case shifter...so its a total custom job on my 88.
I love it...my arm rests on the shifter perfectly, elbow on the center console, hand on the shifter.

Also I had to modify the shifter  gate so it would lock in 1 and 2...on the mustang the shifter actualyl slides from 1-2 and from 2-d and it would SHIFT ON ITS OWN! So I filed down the slots so it stays locked in gear. Much better for 4x4ing.

Want to see pics?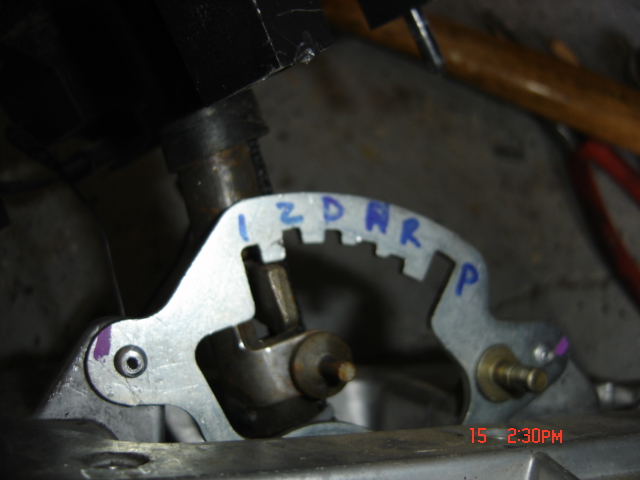 old pic its raised up on a custom tripod mount now
I also need to build a full bezel from fiberglass/wood/fabric/ 3d printer someday to cover the ugly


Last edited on Tue Oct 29th, 2019 01:44 pm by 410customs



____________________
I build custom RBV, specializing in drivetrain conversions, wiring, suspension and complete custom trucks