Undrstm8ed
Seasoned...

Joined: Sat Oct 21st, 2017
Posts: 1257
Name:
Occupation:
Interests: Life, Experiences, and adventures.
Reputation:
Reputation Points: 1892
ABOUT THE PRODUCTS
Just as in my Truckumentry build, the products I use are generally multi-purposeful, of middle to middle upper end quality, most of which have been supplied or installed by one of two of my trucks current sponsors.., Myself and 12° North, Industries which has been generously helpful.., Located in Las Vegas, Nevada. I only use the products that fits the needs and the means of the situations I create with this trailer and those associated with it..

NOTE:: "Generally it's against most forum policies to engage in outright site commerce without permissions from the Administration" so that we are CLEAR; it is not my goal to sell anything here either by this thread. My goal here is to now showcase what has been done to create a truck-body matched companion offroad trailer meant for use as a stand alone B.C. [base camp] as a multi-user tasked B.C. for larger group outings. It is also my intention to spark up ideas and or conversations of the how, what and why this trailer is set up for the use it is.

It's all about function & form which will lend to its own uniqueness as the build progresses. This is an addendum to my personal and master goal here, a overly thought out theme, well defined purpose, with much shared ingenuity & creativity behind it as the Truckumentry builds (I & II). What follows is the design and build sheet for what is to come as of today, some changes may be made to meet new challenges or better options; corrections will be made as needed.


Like what you see so far? Come join myself and others as we evolve on our journeys.
> Curious about the build process and adventures I will take this on?
> Have any questions in regards to the products I use?
> Subscribe to my thread(s), say hello and let's meet on the trails!



DONER VEHICLE:
   94' Ford Ranger XLT


TRAILER INTENDED FEATURES:
  Keeping needed or extra gear secure and under lock & key
  Reduction of initial weight in truck while retaining needed equipment but being able to leave behind at campsite
  Trailerable reserve power source via solar and battery bank, fuel, water and additional camp lighting
  Provide added shade, additional supplies, or a RTT for main or additional sleeping needs
  Spare fluids: 17 Gal of extra Gasoline [currently], 14 Gal of Water,
  Spare Parts: 2nd Matching Spare Tire, specialty tools


AXLE:
  OEM Solid Rear Axle W/Diff: 3.73 (Future Static PTO Option)


SUSPENSION & Lift:
  Performance Accessories (Daystar) 2" Body Lift Kit 
  Rockauto - Universal Group HD Leaf Pack (HD 1750lb – 1.7" of lift)
  Deaver 10" U-bolts
  2.0 Smooth Body Shocks W/External reservoir (Not Installed yet due to current R&D from & by 12° North Industries)


BRAKES / WHEELS / TIRES:
  17x9.5 Sand on Black "Arsenal" Wheels by Black Rhino
  LTS 285//70/17 Hankook DynaPRO MT (34" 8 Ply tires)
  Bronson 1.50" spacers (5 lug to 6 lug adapters)
  DX Series Electric Over Hydraulic Brake Actuator (Drum Actuation)
  Rear Stock 10" Shoes


ARMOR/PROTECTIVE GEAR:
  Pace Edwards JackRabbit Tonneau Cover w/ Explorer Series [metal tonneau cover but with the look and feel of a soft cover]
  Ride-On Auto Formula tire sealant (30oz Fluid ea. tire)
  Reserve Fuel Tank Skid Plate*


BED INTERIOR:
  SUV Asymmetric Drawers / Large
  Stainless Steel Water Tank for Pick-Up Drawer System / 52l
  Coolgear 12v USB Charging Hub – 7 USB Port
  Charging Station for Streamlight Strion LED Light
  50ft Extension cords @3 (W/3-way adapters)
  Tailgate Dust Kit


OVERLAND GEAR:
  Ford Ranger Pick-Up Truck (1993-2012) Slimline II Load Bed Rack Kit [Modified]
  Quick-Release Tent Mount Kit
  Front Runner Outfitters RTT (lightest tent currently on the market)
  Easy-Out Awning / 2M
  Pro Table Under Rack Bracket
  Pro Stainless Steel Camp Table 
  Big Frig Cooler - Denali 75 (Desert Camo)
 

RESERVE POWER:
  **Exide Flat Plate AGM Mega-cycle 200 @2 [Reserve capacity, separate from truck]
  **Zamp 200-Watt monocrystalline Solar panels @2
  **Zamp 30a Solar Charge Controller
  **Zamp Triple Solar Port & Expansion
  **Zamp PS2000PRO 2000-Watt Pure Sine Wave Inverter W/Automatic Shore/Generator Power Sensing


RESERVE FUEL:
  OEM Fuel Tank (17.2 Gallons)
  Roughneck 12V Fuel Transfer Pump — 8 GPM, Manual Nozzle, Hose


LIGHTING:
12° North, Ind. Dual-Interior Bed Light Kit
12° North, Ind. Tool Box Light kit
GG Lighting Scene Light LED Pod Work Light @2 One front one back, opposite corners
GG Lighting LED 2x2 Flush-mount Cubes @2 [Reverse Bumper Lights
GG Lighting LED Compact Flush Mount LED Pod @4 [One each corner, sides of outer bed skin]
GG Lighting LED RL3W Rock Lights @2 [White, tandem mounted]



FUTURE MODS:
  12° North, Industries. Multi-carrier bumper (Receiver hitch style, shackle mnts.)
  *12° North, Industries. Fuel Tank Skid-Plate (Prototype Unit)
  Custom Buggman LED tail lights (93' [3-wire] to 05' [2-wire] - red-clear only, hardwired clears as turn signals with amber LED bulbs)
  **Addition of Power Inverter W/Solar Controller [Completes E-panel and shore DC/AC pwr]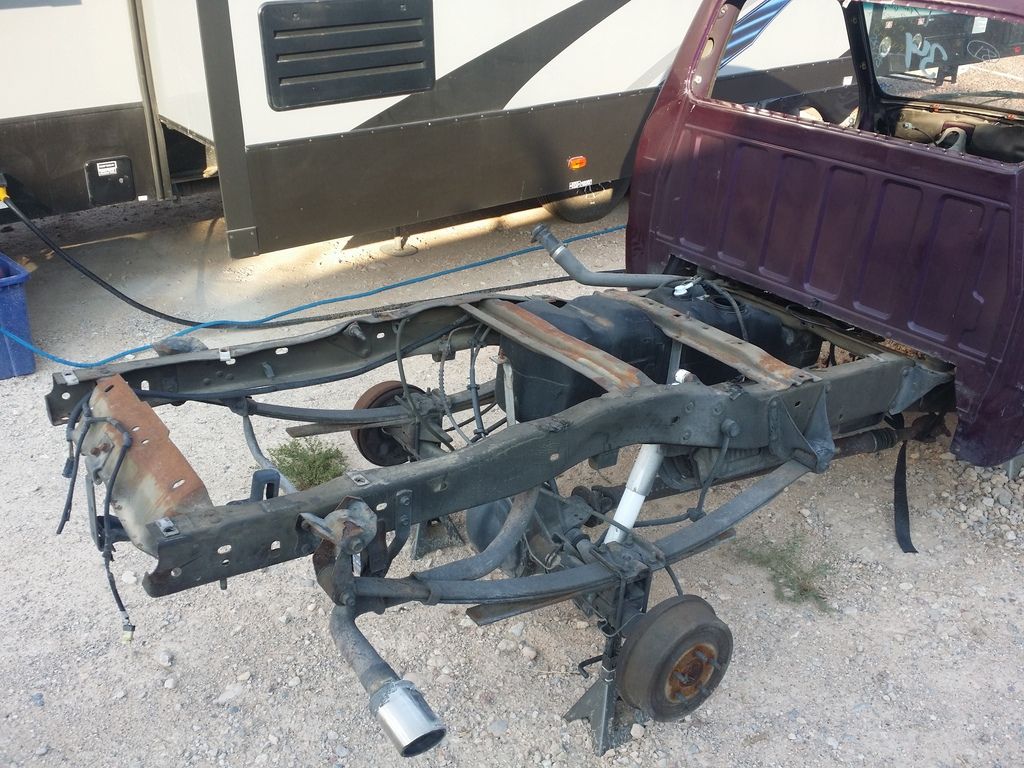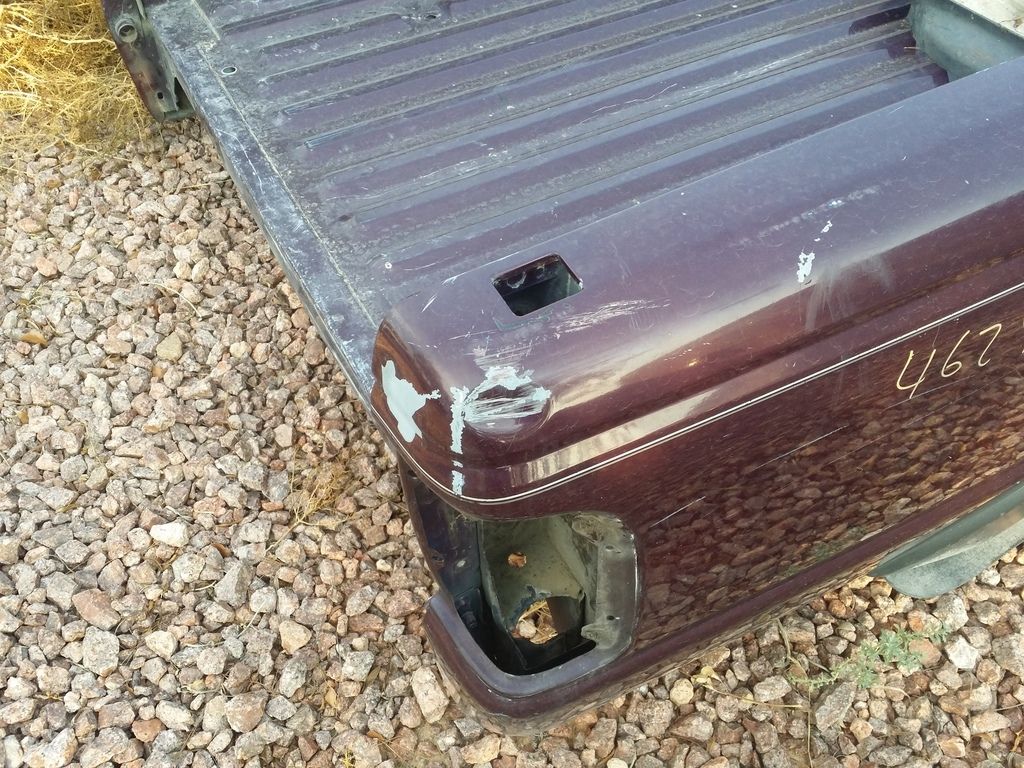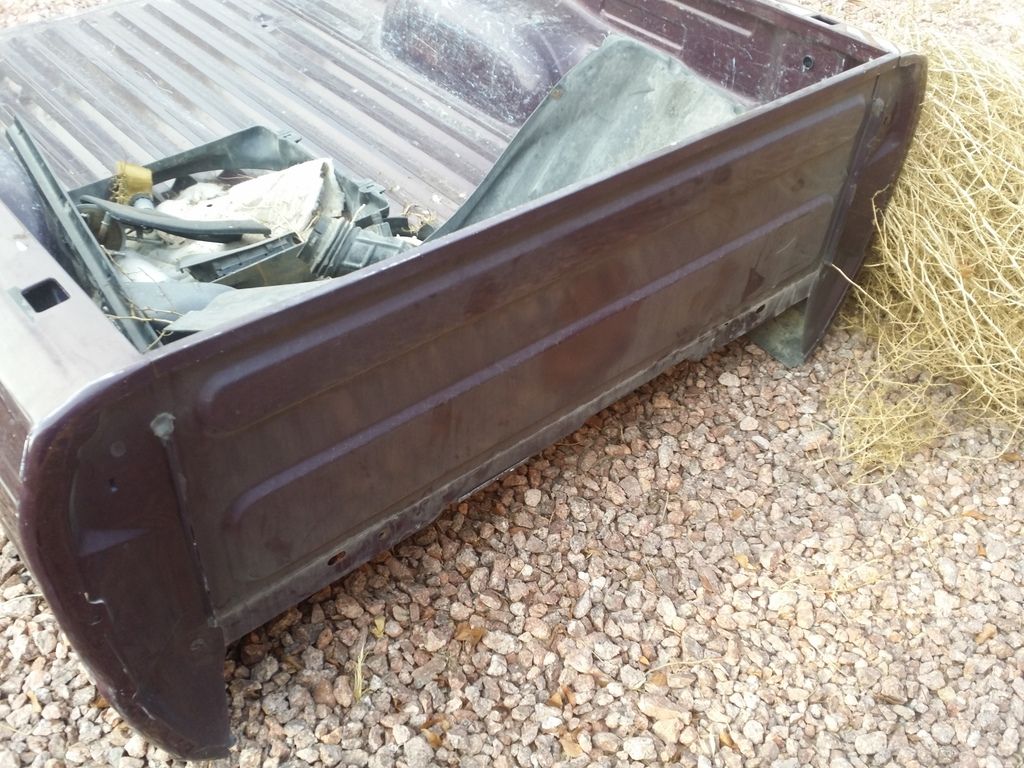 As you see it, is where it all starts. The bed, the frame & axle, the parts - both here and on order, and the opportunity combined with an unparalleled creativity and penchant for some real adventures and life experiences.

And so it begins…!

Last edited on Wed Aug 1st, 2018 10:32 pm by Undrstm8ed



____________________
"Be never first, never last and never noticed." - Unknown

"The slave is held most securely when he is held by the chains of his own will and of his own fears, and when he is locked down by his own slavish desires for a comfortable life." - Michael Bunker

"Mundus vult decipi, ergo decipiatur. Mundus vult decipi, ergo decipiatur" - ~ attributed to Petronius (Gaius Petronius Arbiter (ca. 27–66 AD))
Roman courtier during the reign of Nero.

"Those who expect to reap the blessings of freedom, must, like men, undergo the fatigue of supporting it." - Thomas Paine


~ Undrstm8ed Truckumentry Write Up Pg.

~ Undrstm8ed Trailermentry Write Up Pg.
.