Well today I lucked out and found a couple Rangers in the local  Pick-a-Part.. I've been on a loosely minded 2 year search I think now and well today I got what I was looking for even if only somewhat temporarily for the 2WD version of the truck. But until I find the next large component to start a major project section with. I am eagerly on the hunt for an extra cab frame and bed setup. But thats for a later topic and idea..
I'll be cleaning these up, stripping them to bare metal, powder coating them, AND then I'll be working on producing the proper brackets needed to create offsetting the NEW & also powder coated calipers so the spindles can accept the 04' Explorer Sport Trac 12" rotors. This way I will have a larger big brake kit utilizing factory components, Upgrade to the Hawk Brakes LTS brake pads and a set of Stainless Steel lines up front..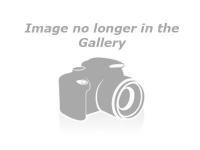 The end result will be worth while At least until I get the 4x4 frame to start stripping it down, boxing it and making modifications to it, and find someone who can deal with some of the bigger things like media blasting it and coating it with paint; which will likely bring up another topic in another thread later.
So another iron in the fire of projects started but I think this will be done relatively quickly, especially if I order materials next week to weld.
____________________
"Be never first, never last and never noticed." - Unknown
"The slave is held most securely when he is held by the chains of his own will and of his own fears, and when he is locked down by his own slavish desires for a comfortable life." - Michael Bunker
"Mundus vult decipi, ergo decipiatur. Mundus vult decipi, ergo decipiatur" - ~ attributed to Petronius (Gaius Petronius Arbiter (ca. 27–66 AD))
Roman courtier during the reign of Nero.
"Those who expect to reap the blessings of freedom, must, like men, undergo the fatigue of supporting it." - Thomas Paine
~ Undrstm8ed Truckumentry Write Up Pg.
~ Undrstm8ed Trailermentry Write Up Pg.
.