Scrambler82
Old Bastard !

Joined: Fri Dec 22nd, 2017
Posts: 2108
Name: Grev B
Occupation: Quality Assurance Engineer
Interests: Rangers, Photography, Metal Bending
Reputation:
Reputation Points: 3073
Finally got pictures of the Ranger with the '06 Mirrors and got the "Weather Tech" Headlight Shields in place.
Wiring (Mirror Controls, Directionals, and Heaters) slid through all of the openings without a problem.   The Sleeve between the doors and the Kick Panels, I didn't want to remove it so I used a Fish Wire and got the wires through.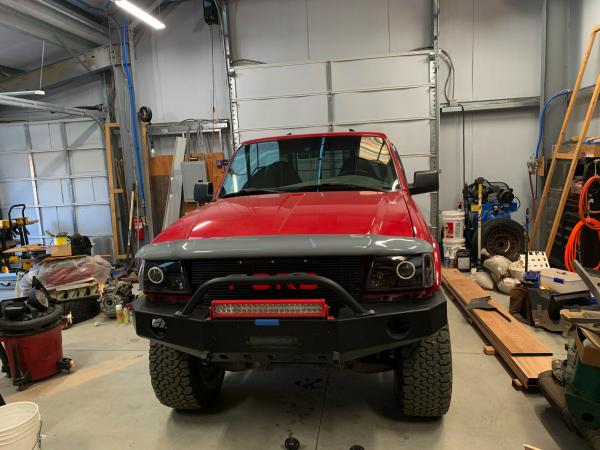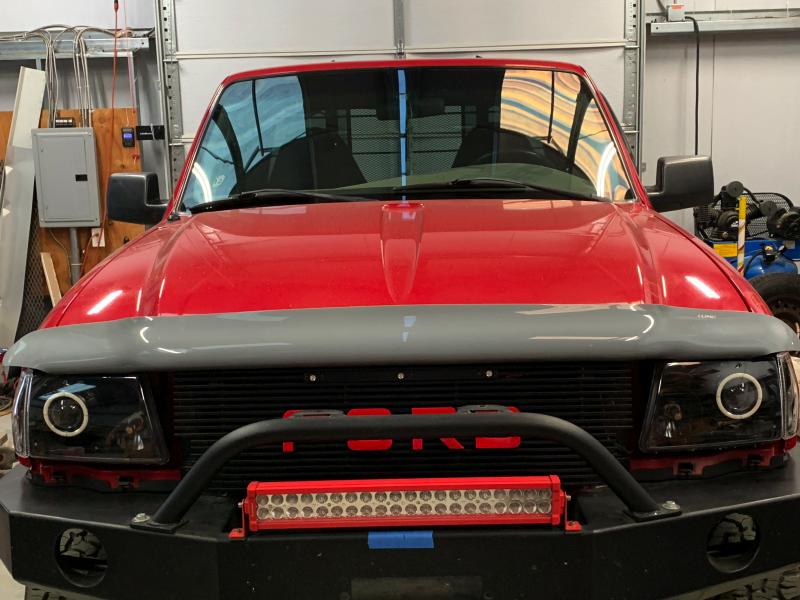 The Weather Tech Headlight LampGards went on relatively easy using their Cleaner and Slip Solution.
Weather Tech did have a mixture substitutes fo the Cleaner and Slip Solution you can make at home, but I didn't know it until I got items in hand.
Both LampGards went in place without a problem, make sure you wet you fingers with the Slip Solution, align the three tabs with the holes in the LampGards; now the fun begins, start moving the solution and all the air bubbles from under the LampGards using the supplied Squeegee.
At first your work to get everything smooth and attached to the headlights appears to be doing no good, then the LampGards starts to hold and the air bubbles disappear and you have a secured LampGards on your headlight.
Allow things to dry and double check for air bubbles.
NOTES: 
-Make sure you keep your fingers wet.  
-Watch out when trying to form the LampGards to the contour of the headlight lens...  it does get there but it takes time and the material CAN crease if you don't watch out.  I thought I had a crease forming, from my working the Gard, but I caught t in time and moved the material around.  Still can see something there but not as bad as it could have been.
-Keep the Slip Solution handy.
-Keep the outside surface of the LampGards wet, helps with the Squeegee.
-When you get an area that seems to be sticking more than you want, spray the Lens with the Slip Solution.

Last edited on Thu Dec 2nd, 2021 03:07 pm by Scrambler82



____________________
Ltr,
2003 EDGE, Std Cab, Steppie, E4 Red, 5sp, 4x
5" SuperLift, 33" x 12.50 x 15"
Hurst Shifter
Mod'd Backrack to fit Steppie
Front and Rear Bumpers by Custom 4x4 Fabrication, OK; now Mike's Welding and Fabrication.
Working on more Mods, just need more time, longer days would work !